Now What? Business Series
Meet the Experts
Business Consultant & Executive Career Coach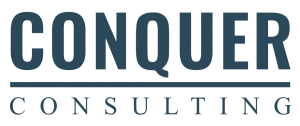 Megan is the owner of Conquer Consulting. As a certified executive career coach and business consultant, she specializes in working with professionals who are looking to make a transition in their career or grow within their leadership position, as well as business owners who want to build, rebuild, or scale their businesses.
With a background in Organizational Pharmacy Leadership and National Level Sales, Megan brings wide expertise in not only leadership coaching and team building, but also professional branding and business marketing.
Clients share that Megan is honest, upfront and can see potential in others even when they can't see it themselves. Her positive energy is contagious, and her encouraging communication has clients ready to step up and take action.
Nationally Recognized Technology Expert

Marcel Brown, known as the Most Trusted Name in Technology, is a nationally recognized technology expert with over 25 years of professional experience. Marcel has been featured on multiple national TV and radio appearances, quoted for numerous published articles, and his blogs have received national attention. His research on the Lost Steve Jobs Speech and Lost Steve Jobs Mouse went viral on the Internet and was subsequently spotlighted on numerous national media outlets. Having worked for large organizations such as Hearst Communications, Washington University School of Medicine, and Anheuser-Busch, Marcel has made a name for himself running his own technology services and consulting company for the last 18 years. Focused primarily on the needs of small businesses and in-home clients, Marcel is intimately familiar with the technology needs of business owners and professional people, including personal computing devices and services from Apple, Google, and Microsoft as well as the technology required for mobile and work-from-home arrangements.
Illinois Metro East Small Business Development Center Director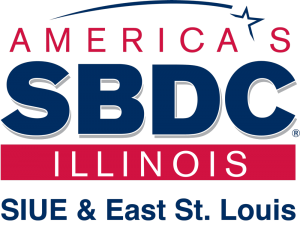 Jo Ann May is the Illinois Metro East Small Business Development Center Director at SIU Edwardsville and East St. Louis Center. Jo Ann Di Maggio May is a Glen Carbon resident and earned a bachelor's in business administration from SIUE in 2005, followed by an MBA in 2007. Jo Ann has a Small Business background in the Restaurant industry. Her brother owns Di Maggio Pizza and Pasta in Highland after their parents retired.
Jo Ann was a graduate assistant for the Small Business Development Center at SIUE from August 2005-September 2007. She also has served as an international business consultant for the SBDC's International Trade Center (ITC). Di Maggio May's other work experience includes being an assistant manager at Walgreen's in Edwardsville, a personal banker for US Bank in Belleville and a mortgage default counselor for US Bank in St. Louis. May came back to the SBDC as the Small Business Specialist and then became SBDC Director in August 2017. She currently sits on the City of Edwardsville Advisory Board, serves as Secretary for the Latino Round Table and is a member of the Monroe County Economic Development Corporation.
Manging Attorney

As the daughter of small business owners, Attorney Carol Sparks grew up with the understanding that business owners desire protection for their families, for their employees, and for the future success of their business. In 2009, Carol founded Sparks Law Office, P.C. with the purpose of advocating for the protection of small business owners. She has served her small business clients throughout each stage of their business life cycle – formation, strategic growth and final disposition.
Carol has experience in serving small business clients during times of economic growth as well as economic downturn. She has had the privilege of supporting businesses during their success and challenges. Because of her personal and professional experience, Carol is able to help the small business owners who are impacted by this pandemic known and COVID-19 and the uncertain economic circumstances that have resulted from this crisis. Focusing on what business owners truly desire – PROTECTION, Attorney Carol Sparks will address what tools are necessary for small business owners to protect their workplace, their workforce and their work product
Accounting and Payroll Small Business Advisor

Kurt has been a Small Business Advisor for over 20 years. He joined Rickhoff & Associates full-time in 1997 but has been involved with some aspect of the family business since its inception. Kurt's parents started the business in the basement of their home in 1974. This allowed Kurt to be immersed within the challenges of a Small Business startup and see and enjoy the rewards of success at all levels. Currently he is the CEO and owner of the firm along with his wife Mindi. They also own and operate Payroll Central. Both companies serve Small Businesses throughout the entire St Louis Metro Area. Kurt's passion for technology has kept his firm at the forefront of delivering superior client services. His past experience in banking and securities allows him to advise clients on all aspects of their business operations. Kurt serves as a director of a local community bank. He attained his Enrolled Agent (EA) certificate from the Internal Revenue Service in 1998. He is an active member of the Professional Association of Small Business Accountants (PASBA) serving on the board and as President in 2018/19. In his personal life, Kurt is currently President of the Albers Elementary School Board and Director for the Clin-Clair Fire District. His favorite pastime is spending time traveling with his wife, Mindi and children, Allison and Carson. He is also an avid St. Louis Cardinals Baseball fan!
Professional Sales Coach

Jennie Bellinger started her first business in 2010. During that time, she helped many other people start businesses as well, and made a name for herself as a sales and leadership coach in the world of network marketing. In early 2017, she completed her certification as a professional coach with the Center for Coaching Certification and Level Up Coaching, LLC was launched March 1, 2017. In this time, Jennie has coached and trained many sales professionals in over 35 direct sales companies, including DoTerra Essential Oils, Rodan + Fields, Juice Plus, Paparazzi Jewelry, Isagenix, Young Living, Touchstone Crystal by Swarovski, and many more. She has also been hired to coach sales managers in lawn and landscaping, painting, marketing and financial advising companies.
She is also the executive producer and host of the Badass Direct Sales Mastery podcast series, available on Apple podcast, Google Podcast, Stitcher, iHeartRadio and many other podcast apps.
Watch the Webinars
Sorry, there was a YouTube error.
COVID-19 Resouce List
[pdf-embedder url="https://levelupcoachllc.com/wp-content/uploads/2020/05/COVID-19-RESOURCE-LIST.pdf" title="COVID-19 RESOURCE LIST"]